PRK BANNER ACHAR AND CO STARTS
Posted date: 08 Fri, Apr 2022 03:50:01 PM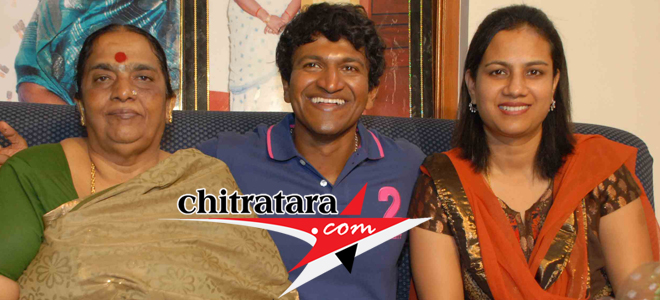 After a long silence, power star Puneeth Rajakumar`s wife Ashwini announced the launch of a new cinema from PRK Banner. It is titled Achar and Co and the film that travels from 60 to the present day in Bengaluru is the 10th production of PRK banner.
It is debut for Sindhu Srinivasamurthy in direction and Bindu Malini state award winning singer is scoring music, Abhumanyu Sadanand is cinematographer.
The simple muhurut for 'Achar and Co' was attended by Smt Ashwini Puneeth Rajakumar a few days ago.
Starting from Kavaludaari in Hemanth Rao direction in 2019, PRK Productions made 'Mayabazaar 2016, Law, French Biryani, One Cut Two Cut – all released in theaters and OTT platforms.
The films ready to appear are 'Gandhada Gudi', Family Pack, Man of the Match and O2. Achar and Co has just started shooting.
Kannada Cinema's Latest Wallpapers
Kannada Cinema's Latest Videos
Kannada Movie/Cinema News - PRK BANNER ACHAR AND CO STARTS - Chitratara.com
Copyright 2009 chitratara.com Reproduction is forbidden unless authorized. All rights reserved.