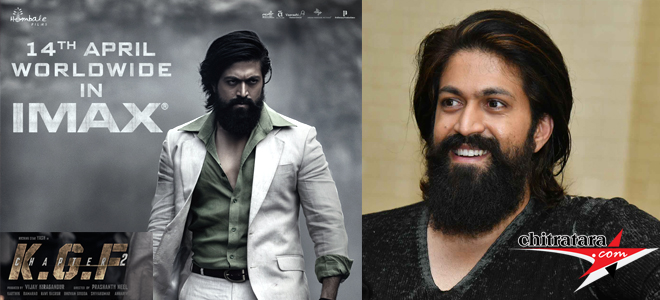 The Rocking star Yash growing heaps and bounds ever since KGF chapter 1 has shown his further dimension at the media address on Saturday evening on the pre release of 'KGF 2'.
Every media has a dimension to grow. Likewise, cinema career too. From road to train to air ways there is rapid growth and it is development and we have to accept it and similarly in the art field the growth opportunities dimension increases, says Yash on the question what next after a mammoth result from KGF 1 and 2 Pan India films.
Yash, highly good in temperament, took a few questions and answered with anecdotes. On the question director Prashanth Neel is 'Sold' he was upset and wherever he goes his mind and heart is here, I know the thinking of my proud producer Vijay Kiragandur and director Prashanth Neel. Both never forget this Kannada filmdom Yash assured.
On the satisfaction he got, Yash replied with the good stories you people do, the media house recognizing it and giving promotion – the same feeling I undergo when scale and truthful work happens. Look at my career. I came from a small screen and I am in front of you, Yash stated.
What are measures to tackle piracy – As long people are there to watch it, it exists, take for example the skin of animals, Navu Chape Kelage Tooridre avru Rangoli Keleg Toorthaare….it should be curbed I agree.
On the OTT watch of KGF 2 – Yash has given a dimension. Those who watch it on OTT platforms, they come for better enjoyment of entertainment on the big screen. The OTT is not going to have an impact on stardom he opines.
On the combination of KGF 1 continuing Yash observes when energies join, we find 'Synergy' going on.
On the roles, performances Yash says I should be like a watchman! The discussion happens in the area of growth and sometimes sets a benchmark. In my case I always believed in myself first, he says.
As the Kannada film is moving as a strong Pan India movie, the supreme striker Yash says art should go and grow beyond boundaries. There should not be restrictions to its growth.