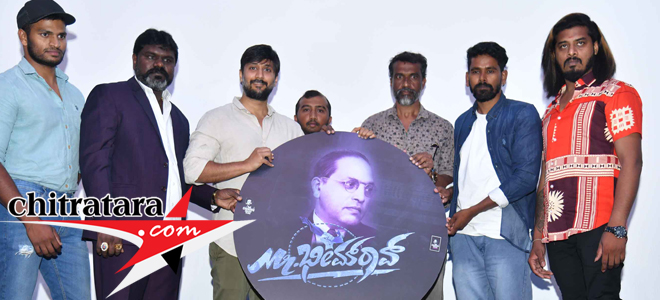 This is not a life sketch but inspired from one of the incidents of Indian Constitution father Dr BR Ambedkar says director Chandru Obaiah at the title announcement of his film 'Mr Bheema Rao'.
Talented actor Chetan of Aa Dinagalu fame, actor Dushyanth, Dalit leader P Murthy and others attended the title launch and lyrical video Nudidanthe Nadeva…screening at Renukamba digital theater.
On Dr Ambedkar Day April 14, this film goes on the floors, says Chandru Obaiah who has written screenplay, done music and directed the film besides producing it.
Actor of high reputation and activist for the downtrodden Chetan Kumar a friend of director Chandru Obaiah says this socially relevant topic reaches commercially in the market. He disclosed the 1954 film on Phule and said star centric films should go and content centric films industry shape up.
Nilesh Kumar is the storywriter for this film and Anand Sampangi was also present at the title launch 'Mr Bheema Rao'.