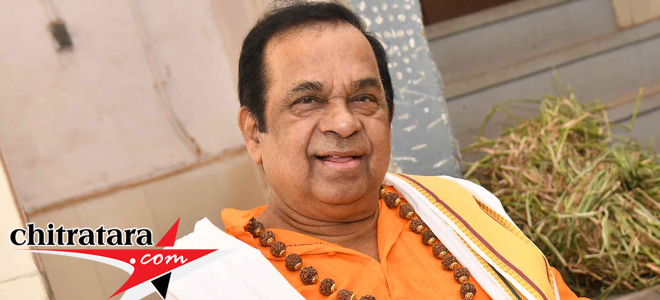 It was such a coincidence, the actor adored by Dr Rajakumar – Brahmanandam speaking in Bengaluru on the sets of 1254th 'Usire Usire' Kannada film and it happened to be the 16th death anniversary of Dr Rajakumar – April 12.
Brahmanandam said he is 'Kannadada Rajakumara'. Rajakumar acted in all kinds of roles (Raja, Saint, bond, cowboy, villager, singer etc) and it is difficult to find such an actor. The other day he went to Puneeth Rajakumar residence and speaking to Dr Shivarajakumar he came to know that Dr Rajakumar was his fan and regularly watched the comedy episodes of my films and it is a great honor for me. Shivarajakumar also disclosed that his father used to ask me and others to watch my comedy scenes. I am blessed, he said.
He said Ali as his senior colleague and appreciated Manju Pavagada local talent for his performance as Hanumantha.
On the lighter note Brahmanandam, knowing that PRO Vasu stood up and saluted him on the spot and lively in his address, said no more questions because he is hungry.
Another senior journalist Jagadish said in the group photo that he looks like NTR garu. Hearing this Brahmanandam showed the hands like how NTRji was showing and later pushed to the caravan to fill his hunger.