APPU VOICE FOR JAMES SUCCEEDED
Posted date: 19 Tue, Apr 2022 07:53:24 AM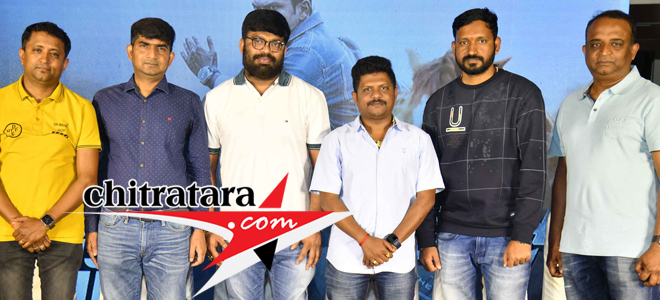 After a thorough research the technological advancement has given the voice of power star Puneeth Rajakumar for 'James' Kannada film that has already reaped over 100 crores of rupees revenue in the box office.
At the 6th week of 'James' in theaters there will be the original voice of Power star Puneeth Rajakumar. Appu's fond brother Dr Shivarajakumar dubbed for 'James' and now the technical team of Srinivasa Rao in Hyderabad comes up with clear voice of Puneeth Rajakumar for his portions.
Actor Srikanth of Telugu films introduced Srinivasa Rao and team for further work on retaining Appu voice. It took months for Srinivasa Rao and team to arrive at the voice of Appu for his portions. There was dialogue lent by Power star Puneeth Rajakumar on the sets but it was very feeble. Catching the 15 hours of voice of Puneeth Rajakumar the technology arrived at the good results. Srinivasa Rao and team has been in this profession for the last three years and this is a major achievement.
The film James is running in over 60 theaters in the 6th week. The fans would love to watch the film. James once again feels producer Kishor Pathikonda and director Chetan Kumar.
After knowing the response, the producer intends to increase the number of theaters. Since 14th of April, James has been on Sony Live OTT platform and gathered terrific attention.
Kannada Cinema's Latest Wallpapers
Kannada Cinema's Latest Videos
Kannada Movie/Cinema News - APPU VOICE FOR JAMES SUCCEEDED - Chitratara.com
Copyright 2009 chitratara.com Reproduction is forbidden unless authorized. All rights reserved.