MEGA STAR CHIRANJEEVI HIT BACK
Posted date: 26 Tue, Apr 2022 � 09:27:03 AM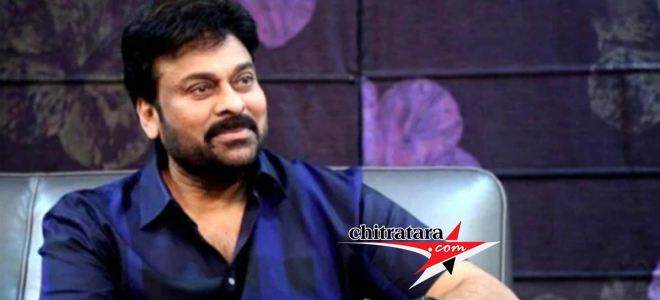 The mega star of Telugu cinema Chiranjeevi has lived right to his title 'Mega Star' title. At the promotion launch of his latest release 'Acharya' the most sought after actor Chiranjeevi narrated a distressing fact of the National film team in Delhi not remembering the stalwarts like Dr Rajakumar, Dr NT Rama Rao and Dr Vishnuvardhana at all.
Chiranjeevigaru went back to 1989 – by that time the south superstars had achieved high distinction. When he went to receive the Nargis Dutt award for his performance in 'Rudraveena' he was shocked to see the National Film team had put up only MGR and Prem Nazir portraits.
I felt so bad because people such NTR, Dr Rajakumar, Shivaji Ganeshan, A Nageshwara Rao, Dr Vishnuvardhana did not figure and it was injustice done to such stalwarts. Representing Indian cinema there were Prithvi Raj Kapoor and Amitabh Bachchan references.
According to Chiranjeevi, Indian filmdom means a lot more. At that moment in 1989, I felt depressed. Now the south films are breaking all barriers and forging ahead at the international level.
Kannada Cinema's Latest Wallpapers
Kannada Cinema's Latest Videos
Kannada Movie/Cinema News - MEGA STAR CHIRANJEEVI HIT BACK - Chitratara.com
Copyright 2009 chitratara.com Reproduction is forbidden unless authorized. All rights reserved.