HOMBALE FILMS YUVA RAJAKUMAR AND SANTOSH COMBINE
Posted date: 27 Wed, Apr 2022 01:14:05 PM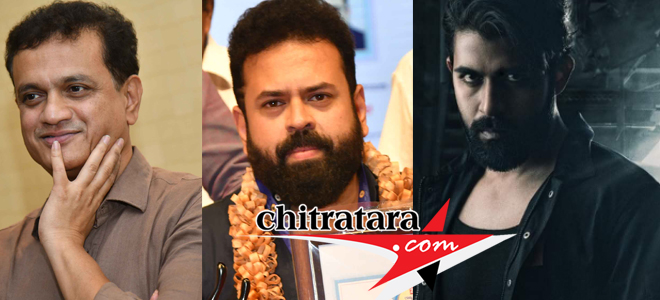 The prestigious Hombale Films that is soon announcing the 1000 crore club of KGF 2 has made another big announcement at 11.50 am on Wednesday 27 April.
Hombale Films next venture features Yuva Rajakumar and it is in the direction of Santosh Anand Ram pinch hitter of Kannada films for the banner. All films of Santosh Anand Ram – Mr and Mrs Ramachari, Raajakumara, and Yuvarathna did very well at the box office.
As a result of this mega banner announcement for Yuva Rajakumar the maiden film 'Yuva Ranadheera Kanteerava' is kept in abeyance. After Raghavendra Stores Santosh Anand Ram with Navarasa Nayaka Jaggesh combination is taking up this project.
According to sources, it is a family subject launch for Yuva Rajakumar and Santosh Anand Ram has done the script besides direction.
Hombale films on this another reputed combination announcement says 'The Legacy Continues'.
Apparently this Yuva Rajakumar and Santosh Anand Ram combination in the mega banner Hombale Films is a finest news for Appu fans – fans of Puneeth Rajakumar traced shades of Appu in Yuva Rajakumar. On the launch day of 'Yuva Ranadheera Kanteerava' Puneeth Rajakumar appreciated the dancing ability and looks of Yuva Rajakumar.
Kannada Cinema's Latest Wallpapers
Kannada Cinema's Latest Videos
Kannada Movie/Cinema News - HOMBALE FILMS YUVA RAJAKUMAR AND SANTOSH COMBINE - Chitratara.com
Copyright 2009 chitratara.com Reproduction is forbidden unless authorized. All rights reserved.