THARA MOTHER PUSHPA NO MORE
Posted date: 28 Thu, Apr 2022 06:08:28 PM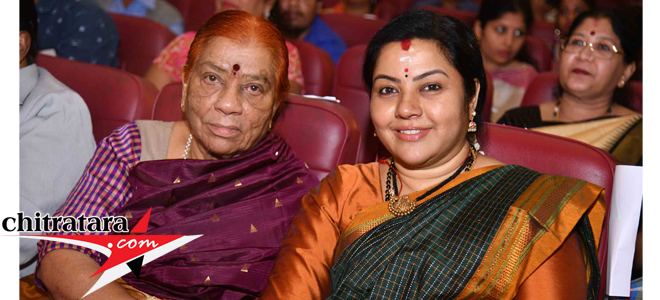 It is a sudden and unexpected tragedy in the life of national award winning actor Thara Anuradha family on Wednesday 27 April 2022.
Thara Anuradha`s mother succumbed to heart attack at the age of 76. Smt Pushpa was in Mysuru with Thara for shooting purposes. She vomited and suddenly turned ill. Immediately taken to Mysuru JSS Hospital for treatment and at 4 pm on Wednesday evening she was declared dead as she did not respond to treatment. The cremation takes place on Thursday.
Pushpa is mother of Thara Anuradha, another daughter and son. At JP Nagara 15th cross Thara Anuradha residence the mother`s body is kept for final darshan.
Thara Anuradha, President of Karnataka Forest Development Board is in deep distress. Thara's mother Pushpa stood behind the growth of her in the last four decades.
State BJP President Nalinkumar Kateel expressed grief on the passing away of Thara mother Pushpa.
May the soul of Smt Pushpa rest in peace.
Kannada Cinema's Latest Wallpapers
Kannada Cinema's Latest Videos
Kannada Movie/Cinema News - THARA MOTHER PUSHPA NO MORE - Chitratara.com
Copyright 2009 chitratara.com Reproduction is forbidden unless authorized. All rights reserved.