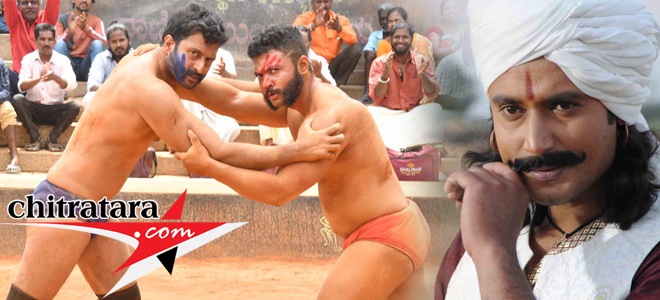 The challenging star Darshan next film 'Kranthi' is under production for Media House Smt Shylaja Nag and B Suresha production. Adjusting his dates, the protector of his closest challenging star Darshan has accepted to be a part of BC Patil 'Srushti Combines' Yogaraj Bhat directed 'Garadi' film.
Challenging star Darshan accepted this offer because one of his closets Yashas Soorya (Soorya from Garadi) is given the prominent role in the film 'Garadi' – Darshan suggesting Soorya also told I will give my call sheet for a few days and you can use it appropriately.
Impressed with this notable affection of Darshan -BC Patil and Yogaraj Bhat made a few changes to bring in Darshan at the right moment in the film 'Garadi'.
In the film there is a Darshan young age role played by Prithvi Shamanur. This character in the young age is debarred from 'Garadi' for a crime. After years, the same character as grown up Darshan appears at the vital stage of the film.
Yogaraj Bhat the eminent director in his Poorvashrama days = Mani and Ranga SSLC had done action portions for his films but kept away from it relying on romantic films. He is now having 8 to 12 action portions in 'Garadi' and the peak of the action is set for challenging star Darshan undoubtedly.
For his close team member Yashas Soorya it is challenging star Darshan took him to a temple and made 'Namakarana' (like how a child is whispered in the ears) as SOORYA.
I am greatly indebted to my D Boss – Darshanji says Soorya at the media meet.