CHIRU 101 RIYAN 51 FEET CUT OUT
Posted date: 03 Tue, May 2022 05:54:05 PM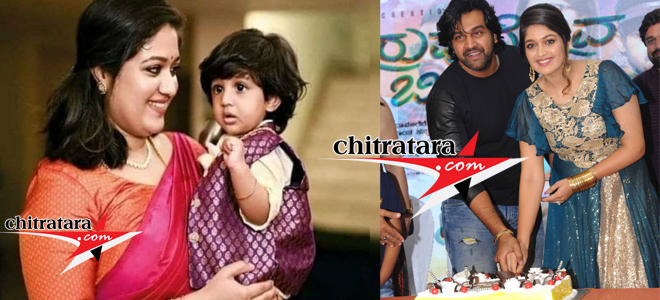 This is something special and interesting. The last film of Chiranjeevi Sarja 'Raja Marthanda' set for release in June 2022 and two major developments are happening related to this film.
Chiranjeevi Sarja 101 feet cut out is erected by producer Shivakumar of Raja Marthanda and as Riyan Chiranjeevi Sarja the cute baby is also part of this film cast, 51 feet cut of the baby is close to his father cut out. This Riyan Chiranjeevi Sarja cut out is specially prepared by the grandmother Smt Pramila Joshai for the release day.
Producer Shivakumar made a humble request that no one should feel anything improper in his 101 feet Chiranjeevi Sarja cut out. In the past such a huge cut out was set up by former IAS officer, actor, producer K Shivaramu when his 'Baa Nalle Madhuchandrake' got released in Pramod theater (now GT Mall).
After that Dr Rajakumar 'Shabdavedi' film 101 feet cut out of Annavru was seen in front of Kapali Theater on Subedar Chatram Road.
At the pre-release meet – director K Ramnarayan birthday 2nd May the trailers, making, Chiranjeevi Sarja dubbed portions, Dhruva Sarja dubbing for trailer were screened at SRV Theater in the presence of Meghana Raj and other team members of the film.
As May 3rd is the birthday of Meghana Raj a cake was cut and Dr Sunder Raj joined the event, prior to it a cake for the birthday of K Ramnarayan was also cut.
2nd May is further special because it is the marriage anniversary day of Meghana Raj and the late Chiranjeevi Sarja.
Kannada Cinema's Latest Wallpapers
Kannada Cinema's Latest Videos
Kannada Movie/Cinema News - CHIRU 101 RIYAN 51 FEET CUT OUT - Chitratara.com
Copyright 2009 chitratara.com Reproduction is forbidden unless authorized. All rights reserved.