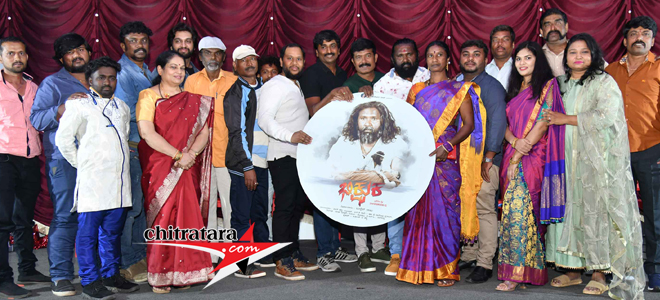 A sober and sensible approach Bullet Raju after five films (2 in Tamil) as an actor doing a lot of good work at the Corona Pandemic time turns producer and hero of 'Bikshuka' in Srimathi Yashodharaj Creations. Bullet Raju is also a financier and civil contractor in profession.
Coming before the media the Bullet Raju and team screened three songs and all of them are very touching and top in quality. Eshtiddarenu Thamma…of SK Sali lyrics Gururaj Hoskote lent his voice, Dr V Nagendra Prasad Devarenuvu Devanobba is beautifully sung by Rajesh Krishnan. Bilkshukaru title song of BRB Lakshman Rao is rendered by blind Mehaboob Saab and the four one Koogi Karedonu Yaravanu Ninna…sung by Rajesh Krishnan for Sali lyrics.
Kiran Waugh with strong Hindustani music learning felt happy for the opportunity to score music.
The team members appreciated Bullet Raju for standing at the Corona time and giving jobs to livelihood. SK Sali wrote dialogues for this film. For Tabla Nani the new actor Gayathri is paired. Jyothi Marur is in a prominent role and she introduced many actors for this film.
Director Shivamani thanked the producer immensely as his involvement was good. What he had done as a half an hour short film was later converted as a feature film he says.
Sharath Lohitashva, Harish Raj, Yathiraj, Vaidyanath Birdar, Shankanada Anjanappa, Anand Ganesh, Pooja Ramachandran, Shobaraj and others are in the cast.
Nag Shetty is the man behind the camera, SK Sali writes dialogues, Somu is editor of this film.