SMT BHAGYALAKSHMI RAMESH NO MORE
Posted date: 09 Mon, May 2022 11:48:46 AM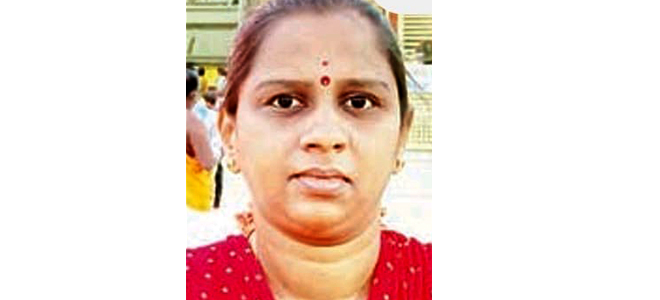 It is a very sad and depressing moment in the life of senior film journalist Chigo Ramesh of the reputed newspaper 'Sanje Vani'. Chigo Ramesh wife Smt Bhagyalakshmi succumbed to death after a prolonged illness on May 7 night in Shivamogga.
Smt Bhavyalakshmi 35 year's leaves behind two very young sons (of age 5 to 12) besides a very humble and workaholic reputed journalist Chigo Ramesh. Smt Bhagyalakshmi cremation took place at Gubbi taluk of Tumakur district on 8th afternoon.
We pray for rest in peace for the departed soul and god give courage and strength for our colleague to continue the journey of life with two sons.
Chigo Ramesh had given all possible medical aid to his wife in the last two and half months and stood by her till last.
Chigo Ramesh independently handled the cinema section of 'Sanje Vani' for several years and at the crucial time he had made huge loans to give medical aid to his wife and finally got shocking news of his wife.
Kannada Cinema's Latest Wallpapers
Kannada Cinema's Latest Videos
Kannada Movie/Cinema News - SMT BHAGYALAKSHMI RAMESH NO MORE - Chitratara.com
Copyright 2009 chitratara.com Reproduction is forbidden unless authorized. All rights reserved.