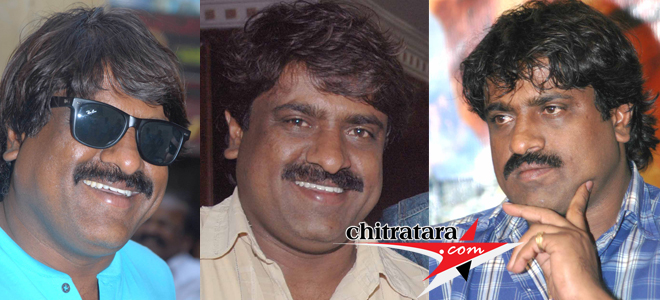 One of the successful producers of Kannada cinema R S Gowda expanded his profession by constructing 'Gowdra Mane' in 7 acres of land. It is doing good and keeping RS Gowda very happy.
Now the producer of popular Kannada films RS Gowda comes up with 'Padma Cinemas' at Kunigal City that is built on three fourth of an acre with state of the art technology.
The formal Pooja for this film was held recently and the licensing needed to be formally declared open. RS Gowda gave the ambience of a multiplex in this 'Padma Cinema' that has 500 seats capacity.
Showing the video of his theater RS Gowda said this single screen with top class facility has ticket pricing of Rs.100 and Rs.80.
R S Gowda in combination with Soorappa Babu formed Ram Babu Productions in the past. The two producers separated after some time. RS Gowda`s mega hit film is 'Thavarige Baa Thangi'. He is also producer of Murari, Simhadri, Sankranthi, Gandana Mane as executive producer, Maharaja starring Sudeepa, Commissioner Narasimha, Gatti Mela and others as joint producer, presenter and storywriter.