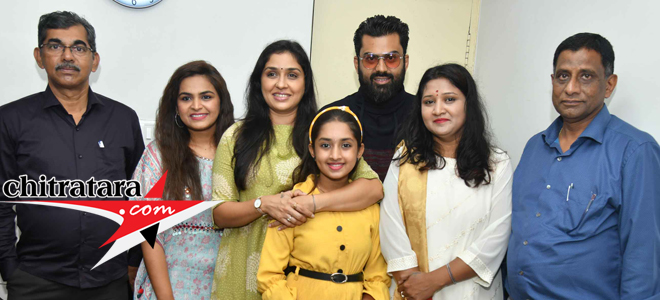 A universal content film mainly focusing on the Barry community woman plight after marriage is based on the novel of SaRa Abubkar novel 'Vajragalu'.
The film Sa Ra Vajra is gaining good ground for its publicity and screened at the 13th Bengaluru International Film Festival.
Produced by Devendra Reddy the protagonist of this film Anu Mukherjee worked with 15 months Nandana on her lap. Anu extremely liked the script and novel related to this film and gave consent to act. In my career of 22 years in cinema I got five to six times the volume of the script remembers Anu. In the two years' time line given by the author this cinema is completed. There is entertainment and of course a strong message, the audience come out with glee on their face, believes Anu.
Senior journalist BM Hanif wrote the songs for this film after the shoot, the contemporary touch with cultural essence is one of the highpoints of the film says reputed journalist Hanif.
Shot in coastal area 'Sara Vajra' (novel name is Vajragalu) Shwetha Shetty (who directed '1098' children film) is heading the megaphone. She is Arna Saadhya from this film.
Rahman, a TV journalist, Kumari Ankitha, Suhana Syed and director Shwetha Shetty also spoke on the content and quality of the film.
Ramesh Bhat, a veteran actor, has done a role that is very young to his age with different shades. V Manohar has done background score. There are nine songs that all come in montage. Parameshwar is cinematographer. Sudha Belawadi, Puneeth and others are in the cast.