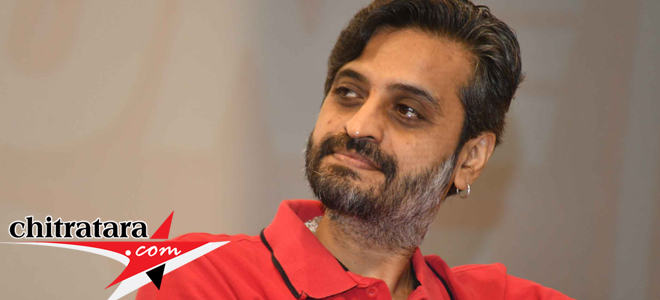 It is better late than never. Adhi Lokesh, actor of veteran Kannada cinema actor Mysuru Lokesh, brother of highly talented Pavitra Lokesh has completely changed in his life. I am a reformed man and I searched for 'Sathya' in life in the Corona time.
Adhi Lokesh has completely given up alcohol and he had rolled several bottles from twenties, from the age of 16, he started smoking three packs of twenty each (60 cigarettes) for 26 years. He has one cigarette in the morning and the other one at night.
He felt it is high time to reform looking at lots of kiths and kins passing away. One day two years ago, he questioned his inner heart. That had led him to Yoga and Dhyana in life. He looks thin today and very cheerful. He could do a hero role.
Adhi Lokesh with the help of Mr Murthy a Guinness record holder Yoga Guru in Mysuru is at the final stages of obtaining a PHD in Yogic science. Adhi does Yoga and Dhyana for four hours a day.
In Mysuru his daily routine of four hours Yoga and Dhyana comforted his life. An actor of 180 Kannada films Adhi Lokesh has on hand 14 films to release.
I have attained the stage of realization. At the Corona, we lost so many people close to us. I came to know suffering is giving torture to people at home. Adhi Lokesh`s self motivation and understanding the value of life is a point to be noted.
I have learnt how to say no. I am not at all blind when the story is narrated. I give a patient hearing but politely decline it. That is because I realized the end production success part says Adhi Lokesh.
A few years ago Adhi Lokesh moved to Mysuru and he lives in Gokula, a house built by his father Mysuru Lokesh. His loving mother Smt Parvathi lives here. It is in Mysuru Pavithra Lokesh also resides with children. Pavithra Lokesh husband Suchindra Prasad a top character actor and orator shuffles between Bengaluru and Mysuru.