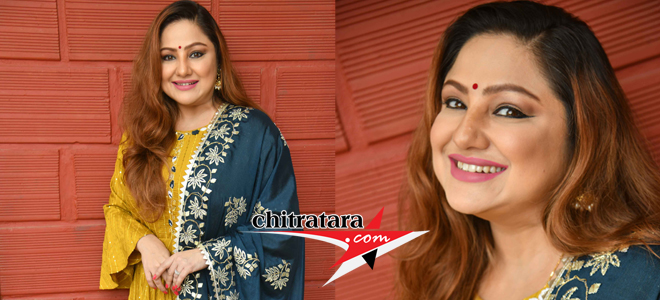 The 50 films popular actor Priyanka Upendra happily agreed to be part of the Star Suvarna 'Ardhangi' mega TV serial as ambassador.
Priyanka Upendra is not acting in the TV serial but she is promoting a meaningful 'Ardhangi' that focuses on the disabled husband and normal wife.
In fact Priyanka Upendra acted in such a topic in Bengali film 'Agniparikshe' that was inspired from 'Khilona' Hindi film. As a wife, mother, sister, sister in law I have passed through various stages in life and I felt this is a good topic to associate with Priyanka Upendra addressing the media at Ramana Chetana disabled school opposite Cluny Convent School in Malleswaram.
Priyanka Upendra appreciated the acting capacity of Prithvi and Anjana Deshpande. Very easily, they have managed the tough role. Prithvi doing research and visiting Aruna Chetana for nuances is a good decision she stated. Instead of regression, the progressive attempts are welcome, she pointed out. From her foundation Priyanka Upendra stated that some help would be extended to Aruna Chetana.
In Star Suvarana 'Ardhangi' is appearing from 23rd of May at 7 pm.