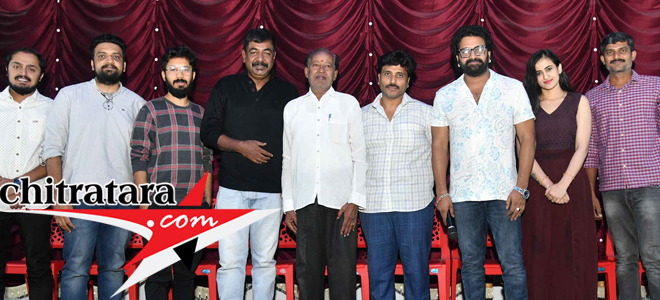 Here is a film in Kannada from Sandesh Productions that is looking at the trials and tribulations faced by the Assistant directors of a cinema. That is 'Harikathe Alla Girikathe'. This film is on silver screen on June 23, 2022.
After completing the shoot for promotion of the film, the first song of the film Junior Monalisa…unveiled at Renukamba Digital Theater by Yogaraj Bhat eminent director. Yogaraj Bhat, appreciating the purpose of the film, narrated the assistant director's short story that was quite interesting.
Rishab Shetty is donning the role of assistant director, a struggling filmmaker. The declaration that we do only Dakshin Kannada related subjects is disproved in this film 'Harikathe Alla Girikathe' as all are Mysuru based including the producer Sandesh Nagaraj stated Rishab Shetty. Honnavalli Krishna, an actor of over 1000 films is in a prominent role and in fact, it is his professional work as assistant director of over 100 films but not becoming a director yet.
Sandesh Nagaraj son Sandesh says it is technicians' cinema and content oriented. For Honnavalli Krishna it is a new experience. He was able to learn acting from this team.
Karan Ananth of Katha Sangama (short film) and Anirudh Mahesh are joint directors. Rachana Inder and Tapaswini Ponnachcha are two heroines, Chandan and Ranganath worked behind camera, Vasuki Vybhav is music composer of five songs. Girikrishna penned the story for this film, Trilok Trivikrama, Yogaraj Bhat and others contributed songs.
Jayanna Combines releasing this film all over on 23rd of June 2022.