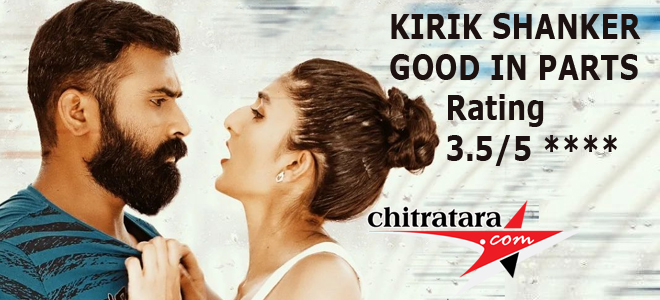 Duration – 128 minutes, Category – social drama, Rating – 3.5/5
Title – Kirik Shanker, Producer – M N Kumar, Direction – R Ananth Raju, Music – Veer Samarth, Cinematography – J G Krishna, Cast – Yogish (Loose Madha), Advika, Bal Rajwadi, Ashalatha, Prashanth Siddi, Victory Vasu and others.
Senior producer MN Kumar, also established in distribution and exhibition, has gathered good attention for his subject besides giving the first half full of entertainment in 'Kirik Shanker'. Social cause too from the point of view of the masses is a good thought but the state government taking decisions is not enough when the disease like Cancer treatment is given cheap of cost.
Noted director R Ananth Raju has made this 'Kirik Shanker' and many parts he has worked hard to give good results. The debutant Advika is promising and effortless at places in her performance.
Shanker is a multi talented personality. He and three friend's indulge in a lot of 'Kirik' but his aim is to become a singer – the wish of his mother. The go lucky guys meet the pretty Sahana (Advika) enters the scene.
Advika slowly changes the life of all the four and gets them comfortable standing in life. At this point of time the director brings in a shock. What is that shock and surprise, how the foursome struggle further in life is a serious part of the film. You can look at the film once.
For Yogish the role is nothing new. He emoted well, did good action and danced well especially in the opening.
From this film, new heroine Advika looking thin in build has left a strong impression of growth. In the two shades, Advika is quite convincing. The costumes selected for her are good.
The threesome plus Prashanth Siddi gave good support. Bal Rajwadi as chief minister is a good choice. Ashalatha as a veteran extended good support.
Fun in the first half changes slowly as a responsible film - MNK Movies 'Kirik Shanker' is worth a watch.