PETROMAX GETS A RELEASE 15th
Posted date: 12 Tue, Jul 2022 09:14:56 AM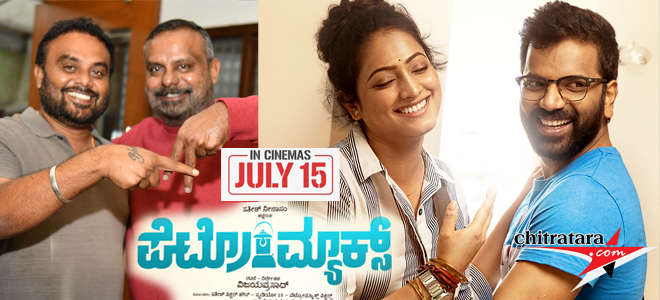 The curiously awaited film of richly talented director Vijayaprasad Petromax got a A certificate from regional censor board and the way is clear for film release on July 15 all over Karnataka.

I was ready for this certificate and no cuts is a bonis says Vijayaprasad speaking media persons at Renukamba Theater premises.

This film Petromax starring Ninasam Satish and Haripriya kicked up huge attention for its recent trailer.

Vijayaprasad known for fun and tricks in his filns says this film has sentiment portions.

Anoop Seelin scores music and Niranjan Babu worked behind camera for Petromax.
Kannada Cinema's Latest Wallpapers
Kannada Cinema's Latest Videos
Kannada Movie/Cinema News - PETROMAX GETS A RELEASE 15th - Chitratara.com
Copyright 2009 chitratara.com Reproduction is forbidden unless authorized. All rights reserved.