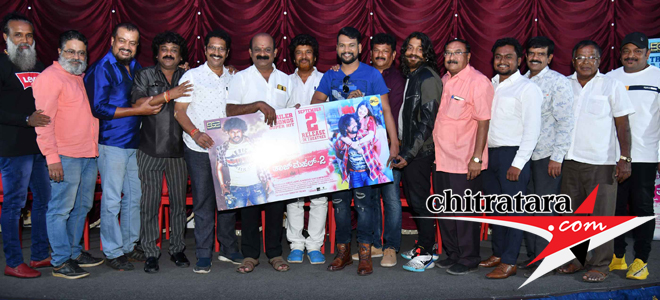 The director of three films Devaraja Kumar (Danger Zone, Nishyabda and Anushka) as hero in 'Taj Mahal 2' announced the release of the film is on September 2.
In the presence of KFCC President Ba Ma Harish, KFPA President Praveen Kumar, Shilpa Srinivas, Umesh Banakar the beautiful song of the film Taj Mahal 2 was screened at Renukamba Digital Theater.
The film started in 2019 June, completed in 2021 and release this year. The publicity for the film is taking place at places like Huballi, Jamakhandi and other places.
As a makeup artist Devaraja Kumar scaled heights but the making of 'Taj Mahal 2' got delayed for the CoronaVirus gobbling two years. In Hubballi the textile minister Shankar Patil released the song in a crowded function. This song obtained 5 lakh views and Trailer is also catching good attention, he says.
This film is produced by a woman and she prefers not to share the dais at the 'Taj Mahal 2' events. Exhibitor Kumar is taking responsibility for the film release, actors Cockroach Sudhi, Victory Vasu, Raj Dev and Manvarshi Navalgund present at the media briefing at the song release event.