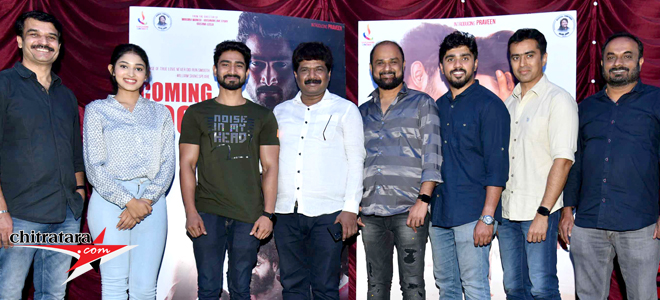 One of the proven directors of Kannada filmdom Shashank formed his banner making films too. On Monday morning the happiness was because his 'Moggina Manasu' completed 14 years, showing the past credit worthiness Shashank came to the present film 'Love 360' that is all set for release – waiting for the right time with the censor giving U/A certificate.
After the audio visual of 'Moggina Manasu' Shashank screened another beautiful song Borgeradu Kelida Kadalu…. That also has a sort of teaser in it. In fact this song was added at the last minute. We made three songs with Arjun Janya. At the recording time he suggested a song and then lyrics were written by me, recalled Shashank. The film blended with love and crime has two layers in it. Today human relationships are becoming weak and one is leading with vested interest in life.
Meanwhile the best of the Love 360 Jagave Neenu Gelathiya…sung by Sid Sriram has rocked tremendously.
Debutant actor Praveen is happy because of the identification got from songs of this film and in his place Bijapur it is recognized. I feel the film has already been released, he felt.
Rachana Inder, the key actor of this film, is happy for the huge response the film got for a song like Jagave Neenu Geleya….
Abhilash K cinematographer of the film described some new attempts made for this film in the camera. Quadrant framing is one of the new types handled for this film he says.
Like Mungaru Male part 2, Shashank is interested in Moggina Manasu 2 in the coming years. At the song release of his new film he honored the executive producer of the film Gangadhar with a shawl, Mysuru Peta, garland and fruit basket for 14 years of his second film 'Moggina Manasu'.