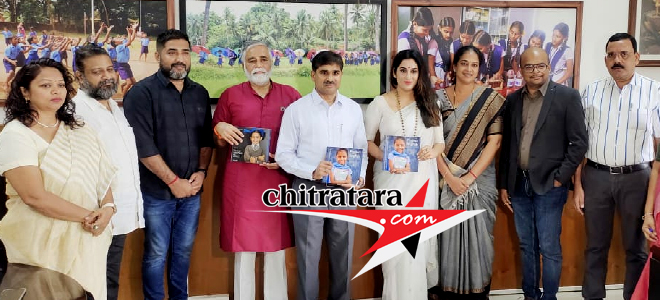 The national and internationally acclaimed director, actor (TV and cinema) , philanthropist, philosopher, humanitarian Roopa Iyer gets the new responsibility in her career. This pertains to Project English – Lit Skills Learning 2.0 is headed by Roopa across UAE.
Roopa Iyer and her team met the Karnataka Education Minister Nagesh on Tuesday to present the policies of this Project English.
Andy Cowle, operations Head (Training) in India and Dr Karthik Narayan, modern education visionary and Dr Krishnadas EN creator in Chief.
Legendary scientist, Padmabhushan, Rocket Man of India Mr Nambi Narayanan joins Project English as brand ambassador for promotional science and English language skills for all rural students for greater cause for the nation.
Project English - Flagship of Lit Skills Learning, for students across the district of Mandya in Karnataka it has started in July 2022. The project is headed by Karthik Narayan, CEO and founder of Lit Skills Learning – LLC and Roopa Iyer, Managing partner, Lit Skills Learning LLC.
The vision and mission of this project is to teach and train teachers on innovative methodologies of teaching, capacity building, life skills programs and communicative skills. For students special concentration is given for Teaching English language skills and science enrichment programs using 21st century learning skills.
The vision is to make every farmer`s son and daughter in India should be able to read, write and speak excellent English and globally employable upon graduation.
In the first phase 30 teachers in the Karnataka state will be given free training under the Karnataka government scheme 'Samagra Shikshana'.
The place selected is Mandya district KRS Cluster school 6-8 and Srirangapatna taluk 5 to 9 standard teachers will be getting this training.