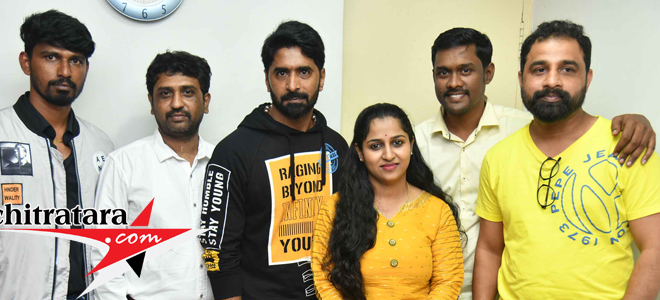 While the song of Vikrant Rona Rakkamma...is hitting on July 28, the Kannada film 'Rakkam' on demonetization is hitting the silver screen on July 29th.
Sendhil writer and director took the contents after the ban order clamped on Rs.1000 and Rs.500 notes on 8th November 2016 midnight (time given for exchange was 30th December 2016). What is the impact of demonetization on the common people especially of rural India is the crux of the film. The protagonist gets the huge money bag of banned notes to his custody and his journey starts then. Sendhil, a student of National School of Drama, Bengaluru, is fond of reading and carries a book always with him. He has worked for TV programs like Kannadada Kotyadhipathi, Drama Juniors etc as a writer in the last eight years. 'Rakkam' is a suspense thriller and the director wrote the songs on Duddu Duddu…Manasu Marada Togate… for this film. For the film, CoronaVirus shot in Haasan, Kodachadri, Shivamogga and other places. He is happy because from his mother tongue Tamil switched over to Kannada to flourish in the profession.
Snehalatha who had come to progress in acting changed her thoughts and became a producer. At the teaser and songs release the film team addressed the media.
Veteran director B Ramamurthy acted in this film, Nanjappa of Benaka at the age of 74 danced for 'Manasu Marada Togate…(sung by Vijayaprakash and it is Hamsalekha suggested director Sedhil for the VP voice) and he said working in the slum for this song needed Tea at midnight from one of the old women living in the slum. That shows how the field of art has got respect, he said.
Ranadheera Gowda is Ranga in the film. It is his debut as a hero. He studied in Adarsha Film Institute and Rangayana and faced the camera for this film.
At the teaser and songs release the lead actress Amrutha was not present due to health issue, Gopal, cinematographer Shyam, Srivatsa music director, actors Vinay Pandavapura, Dayanand Ninasam, Chamraj Master, dance director Arun, Ravindra Soragavi playback singer, Ma Chandru others were present.