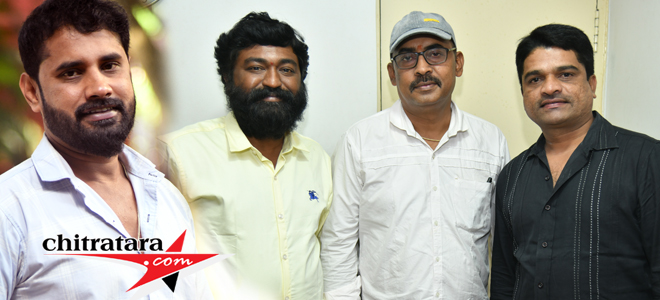 The film 'By Pass Road' started in 2016, completed in 2019 is ready to hit silver screen on coming Friday July 29 – apparently this is one such film that suffered because of CoronaVirus lockdown.
For the pre-release meet on Thursday the key actors of the film Tilak, Chikkanna, Master Anand, Neethu Gowda, Neha Saxene did not turn up and this obviously hurt the producers Bharat Raj and Mahesh. The friends together invested in this film and in that Bharat Raj is a director in a cooperative bank.
Meanwhile director Srinivas says `` By Pass Road is a thriller. The happening in the lives of couples during the travels is crucial. They accidentally take the bypass road – The Sanchu, Sootradaara, twists and turns, police investigation all follow to give a good experience to the audience , he says.
Bharat Kumar is the main hero and Neethu Gowda is his partner in the film. He says the developments in the bypass road travel – the estranged couple internally lead to various issues. There are comedy, action songs in this film. Bharat Kumar acted in short films and learnt acting before facing the camera for his debut film 'By Pass Road'.
In this film the six foot tall Raghav Uday who died in the helicopter jump at TG Halli for the film 'Masthi Gudi' in November 2016 has acted in this film as realtor and he had dubbed too for the film.
Vijeth Krishna composed music for three songs, Johny has done action for this film.
Sathya Cine Distribution Manjunath feels the screenplay strength is the one that keeps the film going ahead today. He had seen the film in bits and was confident of good reach for the film. Today making the film is easy but marketing it and getting the audience to the theater is toughest he feels. Even one offers 'Money' to watch the film if the people are not coming. It is not good to say 'Devrige Bittiddu, It is Screen ge Bittiddu he adds'.