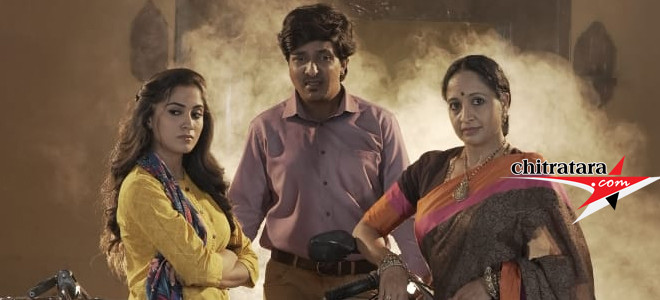 Title – SRI RANGA, Producer – Suma CR, Direction –Venkat Bharadwaj, Music – Sameera Kulkarni, Cinematography – Mithun, Cast – Shivan, Gururaja Hoskote, Yamuna Srinidi, Rachana Roy, Roopa Rayappa, Vandana Shetty and others.
We have to change according to the time and situation is mother policy. But his son Sriranga, a software engineer, is interested in his basic set. He wants to be away from social media and instead of it he reads books, gives a rare plant to his friends and that is his hobby.
See how director Venkat Bharadwaj connects the past and the present. In a way he addresses from Sriranga the ill effects of social media following leaving all good tasks in life.
For such a unique personality Sri Ranga (Shivan) the search is on for a right pair. The girl for marriage is of course looking for an up to date boy but Sri Ranga is interested in divulging from his policies. In such a situation what happens? You have to watch in the theaters for further proceedings.
Venkat Bharadwaj expertise in knowing the pulse of the audiences from a few of his films – he has made the screenplay very light and appreciable. He also looks at the generation gap bringing the elders in his screenplay.
The debut hero Shivan has given a neat and tidy performance. Gururaj Hoskote, Yammuna Srinidhi, Rachana Roy, Roopa Rayappa, Vandana Shetty give admirable support.
Venkat Bharadwaj in different get ups gives push to his developments on the screen. Mithun cinematography and Sameera Kulkarni music have given adequate support for the film.
This 'Sriranga' is worth watching once by a family audience.