FOG HERO AWARD FOR MEGHANA RAJ
Posted date: 02 Tue, Aug 2022 04:13:36 PM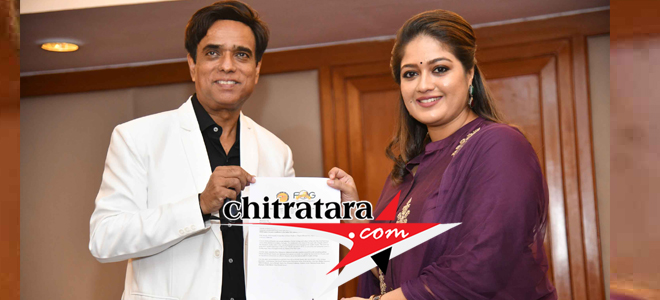 The noted actress from South India Meghana Raj gets the prestigious Fog Hero award that is given by Federation of Indo Americana of Northern California.
Meghana Raj is leaving for the August 19, 20 and 21 event of Festival of Globe (FOG) to receive the award. The event has been taking place for forty years. The event attended by lakhs of people is one of the massive events that includes Americans from different places besides Indians in America.
The cultural event takes place from 15th of August and according to FOG representative Chris Murthy this is instituted for achievers. In the past Asha Parekh, Amitabh Bachchan, Devanand, Vinod Khanna, Dharmendra and others have received this FOG award.
Meghana Raj came to know about this award from her father Dr Sunder Raj. Despite personal setbacks in life she is happy to get the award received by luminaries. I am happy to be taking part in the event that takes place on August 21 with happiness. Today Kannada filmdom has reached to top levels and as Kannadiga receive this award is my happy moment in life she says.
Kannada Cinema's Latest Wallpapers
Kannada Cinema's Latest Videos
Kannada Movie/Cinema News - FOG HERO AWARD FOR MEGHANA RAJ - Chitratara.com
Copyright 2009 chitratara.com Reproduction is forbidden unless authorized. All rights reserved.