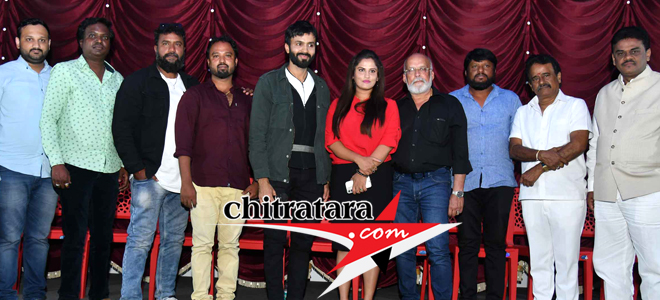 Who does not want a 2nd life? Now the film title is '2nd Life' and with a unique thought that is very beneficial to society. That is to preserve the stem cells of a newborn baby and use it for the same child`s future life in case of cancer, bone marrow and other diseases. 2nd life after Covid is an appropriate life as most of the people got the second life recovering from Corona Virus.
Raju Devasandra of Akshate, Gosi Gang and Kathle Kadu is director of '2nd Life' – he says this is simultaneously shot in Kannada, Telugu and Tamil languages. For every 20 minutes there will be a thrill and later it shifts to a socially relevant topic.
Hero of 'Swartha Rathna' Adarsh Gunduraj, a chartered accountant by profession returns after four years to cinema. He revealed most of the facts about the film. PRK banner of Power star Puneeth Rajakumar wanted to make a film casting me but it could not happen. So we have released one song under the PRK banner he says. Jayanna Films is the official producer of this social thriller, says AG. There is awareness on stem cells to the extent of 2 percent in India he says. Aishwarya Rai is brand leader of this topic says Adarsh Gunduraj who is hopeful of a good audience for his film.
Sindhu Rao of Mysuru is the female lead in blind role. I liked the concept as it was an interesting concept, she says.
Pradeep and Naveen Shakthi are villains in this film. Arav Rishik had done music for one song and background. Vikram Mor, a national award winning stunt director, worked for this film.