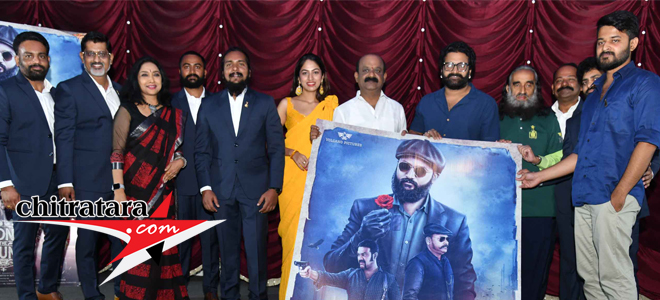 Noted director, actor and producer Rishab Shetty and KFCC President Ba Ma Harish jointly released the Kannada film `Monk the Young`poster and blessed the team in well dressed costumes.
It is a vintage, fantasy thriller concept. Sarovar is in the lead with Soundarya Gowda. The film has five producers and all of them have acted. The shoot has been completed and post production is in progress, says Maschith Soorya, director of the film. He thanked the guests for gracing the occasion.
One of the producers is colonel Rajendran. He joined the army at the age of 17 and after forty years of service he returned to normal life. This is his second film. I have a good role, says Colonel Rajendran. Vinay Babu Reddy, Lal Chand, Gopichand also explained the characters they have played.
It is normally said that we have done different work. We also say the same thing. But when you see the trailer we are releasing soon you can decide the purpose of saying we have done good work. We prepared good food for the audience and it tastes well and close to their hearts, says the confident hero of the film Sarovar.
Hailing from Holenarasipura, Soundarya Gowda`s childhood ambition to act did not get the right support. I did civil engineering and worked in Hyderabad. The immense interest in acting made me leave the job and accept this film. I have also worked as a model. The story of this film happens in the British era. I have a very interesting role in this film she says with good confidence.
Usha Bhandari, a senior actor in small and big screen, explained what her role is, cinematographer Karthik Sharma, Pranaya Murthy also attended the first media briefing of the film 'Monk the Young'.