Love 360 being remade in Tamil and Telugu
Posted date: 30 Tue, Aug 2022 01:19:41 PM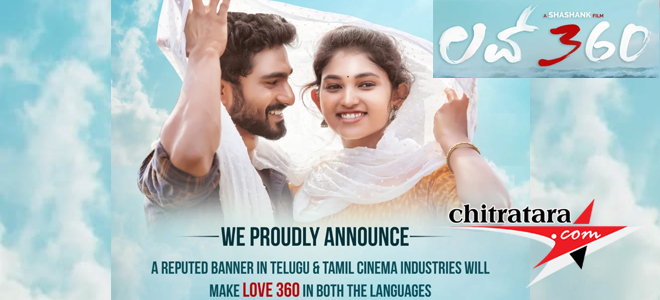 Director Shashank who is also the producer of the recent romantic Kannada film Love 360 has shared some good news about the film. He has finalized the remake of the film in Tamil and Telugu. A production house from Telugu is keen on remaking the film in both the neighbouring languages.
Shashank has said that the details fo the cast and crew would be revealed shortly. However Shashank will not be helming the project himself. Shashank not only directed by film in Kannada but also produced it under his Shashank Cinemas banner. He is not keen on directing the remakes himself.
Love 360 was appreciated for its unique love story. The film is set in Gokarna where a small-time mechanic takes care of his girlfriend who has a problem with her memory. The romantic thriller with numerous twists and thrills has become a sleeper hit in Kannada.
Kannada Cinema's Latest Wallpapers
Kannada Cinema's Latest Videos
Kannada Movie/Cinema News - Love 360 being remade in Tamil and Telugu - Chitratara.com
Copyright 2009 chitratara.com Reproduction is forbidden unless authorized. All rights reserved.