Fantasy releasing on September 2
Posted date: 31 Wed, Aug 2022 05:00:19 PM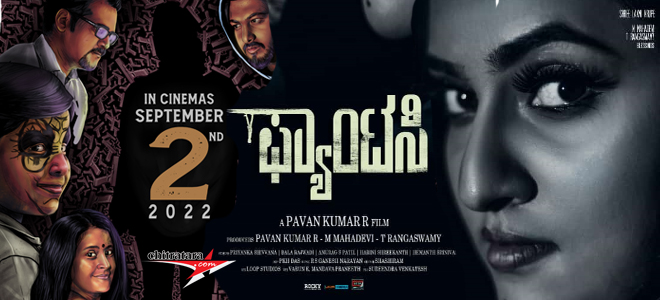 A unique Kannada film, Fantasy, is releasing on September 2. It is a psychological horror thriller narrated from the viewpoint of a young boy. Pavan Kumar R, who worked under Guruprasad earlier has turned independent director with this film.
Popular television actress Priyanka plays a prominent role in the film. "The film is a lesson for parents. It tells them what not to do and what to do in front of their kids. It is an amazing script and the film has turned out to be special," she said.
The child protagonist is Anurag, a 5th grade student in Baldwin School. He has experience of working in six films before this.
Veteran cinematographer PKH Doss has handled the camera work for the film. It took the director one hour to narrate the story but Doss immediately sanctioned 20 days for the shoot. That was how persuasive the story was.
Television presented Gaurish Akki and Hemanth are in other prominent roles in Fantasy. The music for the film is composed by Ganesh Narayan.
Kannada Cinema's Latest Wallpapers
Kannada Cinema's Latest Videos
Kannada Movie/Cinema News - Fantasy releasing on September 2 - Chitratara.com
Copyright 2009 chitratara.com Reproduction is forbidden unless authorized. All rights reserved.