No New Film Announcement for Sudeep`s Birthday?
Posted date: 02 Fri, Sep 2022 12:59:21 PM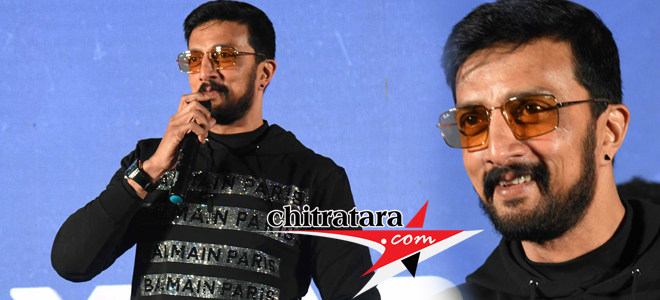 Fans who are eagerly waiting for the announcement of Sudeeps`new film may be disappointed on the Sandalwood star`s birthday tomorrow. The wait is for the announcement of Billa Ranga Basha, which will be directed by Anup Bhandari, who also directed his recent Vikrant Rona. However, there has been no word on it till now.
There has been no announcement of a countdown or the hint of a first look or teaser. According to sources, N Kumar is also in talks with Sudeep for a new film which Sudeep will himself direct. But it is not confirmed. It is a general custom for new films of stars being announced on their birthdays. So fans are still hopeful that a new film will be announced.
Meanwhile Vikrant Rona will be releasing on OTT platform Zee on September 2. The film has grossed over Rs.200 crore worldwide making it the biggest Kannada film of Sudeep`s career. After Vikrant Rona, Sudeep was seen in a guest role in Ravichandran`s Ravi Bopanna. He will also be seen in the gangster saga Kabza directed by R Chandru. But for fans, it is the wait for a new film starring Sudeep that is proving to be very frustrating. Will there be a surprise in store? Wait and watch.
Kannada Cinema's Latest Wallpapers
Kannada Cinema's Latest Videos
Kannada Movie/Cinema News - No New Film Announcement for Sudeep`s Birthday? - Chitratara.com
Copyright 2009 chitratara.com Reproduction is forbidden unless authorized. All rights reserved.