Not a single Kannada show for Cobra
Posted date: 02 Fri, Sep 2022 01:15:43 PM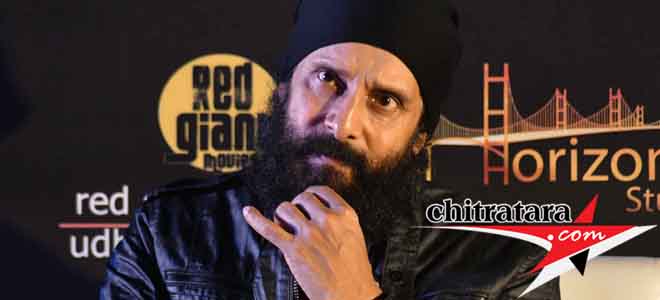 Tamil actor Chiyaan Vikram came to Bengaluru to promote his new film Cobra that released this week. It was claimed the film was dubbed into Kannada as well. However, there is not a single show for the Kannada version of the film anywhere in Karantaka. Only the Tamil and Telugu versions of the film has released. This has upset Kannada film audience who are now trending the boycott Cobra tag on social media.
"No Kannada poster, no Kannada trailer, no Kannada show in theatre and came to Bengaluru to promote Cobra in the name of Kannada. Stop this nonsense," said a netizen with the BoycottCobra hashtag. While some people resorted to the boycott trend, others used the No-Kannada No-Business phrase to hit home the point that the backlash was only for neglecting Kannada and not against the content of the film.
Similarly, last week, Telugu film Liger also faced backlash from Kannada audience. Only a handful of shows of the film were released in Kannada across Karnataka inlcuidng in a few screens in Bengaluru and Davangere. In the rest of the State only the Telugu verions was released.
Though big Tamil and Telugu films are being regularly dubbed into Kannada for the past few years not many are trying to exploit the box office potential in the language. The dubbing seems to be mostly aimed at the satellite telecast and OTT markets rather than the box office.
Kannada Cinema's Latest Wallpapers
Kannada Cinema's Latest Videos
Kannada Movie/Cinema News - Not a single Kannada show for Cobra - Chitratara.com
Copyright 2009 chitratara.com Reproduction is forbidden unless authorized. All rights reserved.