Shivarajkumar-Prabhudeva film named KD – Karataka Damanaka
Posted date: 04 Sun, Sep 2022 09:01:25 AM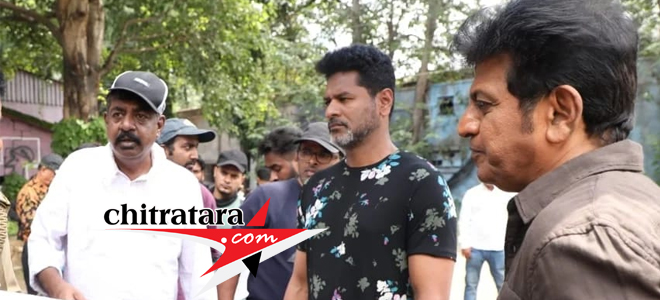 The Shiva Rajkumar and Prabhudeva-starrer movie directed by Yogaraj Bhat and produced by Rockline Venkatesh has been named KD – Karataka Damanaka. The title is derived from two characters from the ancient book Panchatantra. "Karataka and Damanaka are two characters from a Panchatantra story. In the story, they are two foxes who get into all sorts of troubles. In our story too, the two lead characters get into lots of troubles," said director Yogaraj Bhat.
Producer Rockline Venkatesh, has said that an introduction to the two characters would be made to introduce them to the audience. It is likely to be in the form of an animation movie. Rockline Venkatesh backed the film after he was impressed with the story narrated by Yogaraj Bhat. Bhat is on cloud nine currently after the huge success of Gaalipata 2. He has also completed shooting for Garadi starring Yashas Surya.
Kannada Cinema's Latest Wallpapers
Kannada Cinema's Latest Videos
Kannada Movie/Cinema News - Shivarajkumar-Prabhudeva film named KD – Karataka Damanaka - Chitratara.com
Copyright 2009 chitratara.com Reproduction is forbidden unless authorized. All rights reserved.