`CHINGARI` 190 PLUS THEATRES - A WELL ?TAKEN? FILM ? DARSHAN
Posted date: 14 Tue, Feb 2012 ? 12:55:09 AM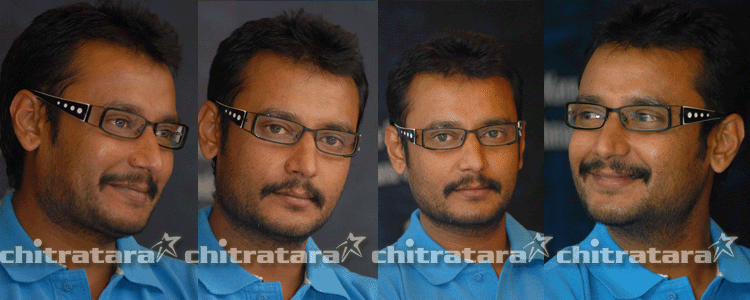 Darshan the 'Boss' of box office has admitted that the film 'Chingari' is a remake of 'Taken' English film and even the 'Sarathi' is 'Lion King' Kannada version. The happy star today with two consecutive hits Darshan addressing the media stated that here is a distributor Prasad who has told perfectly what the collection in the first week. I am so happy for it said Darshan. Remaking English or a Korean film the nativity aspect is kept in mind. Harsha was definite in his outlook and he has solid mind set complimented Darshan.

Harsha finding good success from his third film did not expected so much of collection. I had belief of success he mentioned.

I was worried how my role would be taken up. I am expecting questions even today for my role. Is there anyone to pose questions said Bhavana of Kannada cinema. Thara Madam told I have taken a role which no one would have done it. It is enough for me said Bhavana.

Deepika Kamaiah had seen her first film thrice on the first day and collected tears out of happiness. The chatter box of 'Chingari' Theju thanked Harsha and Dinakar for her role in the film. I saw the film at Swagath Garuda and was worried what Darshan fans would say. I wish 100 days for the film she added.

National award winning actress Thara wife of cameraman HC Venu who worked for this film said the role of Theju has real life resemblance. She thanked for the appreciation to camera work.

Yashas Soorya and Madhu Guruswamy also thanked on this occasion director Harsha and Darshan Anna.
Kannada Cinema's Latest Wallpapers
Kannada Cinema's Latest Videos
Kannada Movie/Cinema News - `CHINGARI` 190 PLUS THEATRES - A WELL ?TAKEN? FILM ? DARSHAN - Chitratara.com
Copyright 2009 chitratara.com Reproduction is forbidden unless authorized. All rights reserved.