MUNISU BEDA MANJAGI KARAGALI PROBLEMS - SHIVARAJAKUMAR
Posted date: 21 Sat, Apr 2012 ? 09:50:08 AM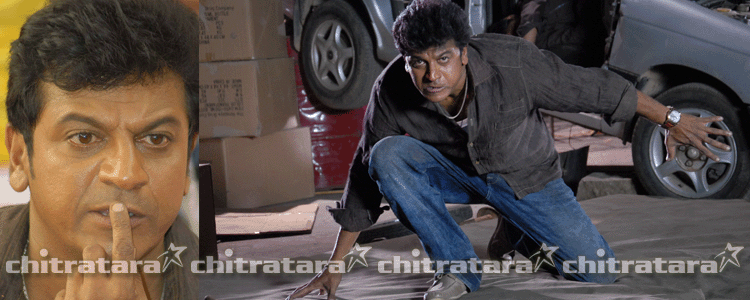 The good correlation is very important in Kannada cinema industry instead of two producers clashing upon the release issue. The producers also should not see the artists belittle image. We fight for prestige we become very low in front of the audience. This is what everyone should understand.

The 'Hata' of releasing two films in the case of Munirathna and Manju should be given up. It leads to complications. In my case I have taken 'Lakshmi' first but 'Andhar Bahar' is getting ready fast. Shiva is lined up for release. I have my producers that the first signed and launched cinema should be given first priority. As a result if 'Lakshmi' of Bharani Minerals come for release this 'Andar Bahar' automatically moves further.

Shivarajakumar remembered the recent admiration shown by BS Chandrasekhar son. His urge for doing notable for Kannada should come up in everyone he pointed.

On the raging controversy of 'Sathya Meva Jayathe' of Aamir Khan the century star stated dubbing cannot be tolerated. Aamir Khan could take the Kannada artists and remake it in Kannada suggested Shivarajakumar.
Kannada Cinema's Latest Wallpapers
Kannada Cinema's Latest Videos
Kannada Movie/Cinema News - MUNISU BEDA MANJAGI KARAGALI PROBLEMS - SHIVARAJAKUMAR - Chitratara.com
Copyright 2009 chitratara.com Reproduction is forbidden unless authorized. All rights reserved.