RACHITA RAM IS `BUL BUL` HEROINE
Posted date: 08 Sun, Jul 2012 ? 11:18:42 PM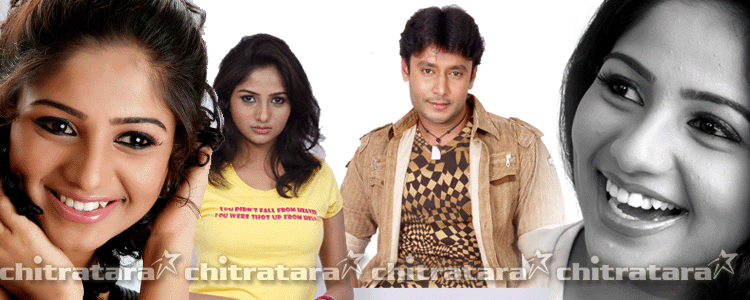 The highly expected film of Toogudeepa Srinivas Productions – 'Bul Bul' launched for challenging star Darshan birthday is yet to begin the shooting. The search was on for lead heroine to Darshan. It is over now.

A Kathak dance exponent Rachita Ram is the female lead opposite Darshan in 'Bul Bul'. Ramya was invited to accept this role in the past. She was busy with Kodi Ramakrishna film with Diganth as hero – a bilingual film in Kannada and Telugu.

Now Rathicha Ram has signed the agreement the 'Bul Bul' – starring Darshan and Ambarish in the prominent roles. The title itself is the chiding words of Ambarish in 'Nagarahavu' for actress Aarathi coming in a cycle. The same episode was staged at 'Ambi Sambrama' featuring Darshan and Ramya. It was a good treat to the spectators on that day.

Now Darshan is up to say 'Bul Bul…Mathadkilva' to Rachita Ram. The shoot begins from 11th of July. Rathicha Ram joins in the next month for her portion of shoot.

Dinakar Toogudeepa, director MD Sridhar, music director V Harikrishna, cameraman Krishna Kumar, lyricist Kaviraj are official producers. Dinakar Toogudeepa is executive producer, while all others are doing their responsibilities.
Kannada Cinema's Latest Wallpapers
Kannada Cinema's Latest Videos
Kannada Movie/Cinema News - RACHITA RAM IS `BUL BUL` HEROINE - Chitratara.com
Copyright 2009 chitratara.com Reproduction is forbidden unless authorized. All rights reserved.