A V RAVI PURUSHOTTAM PROGRESSING
Posted date: 30 Fri, Apr 2021 01:30:13 PM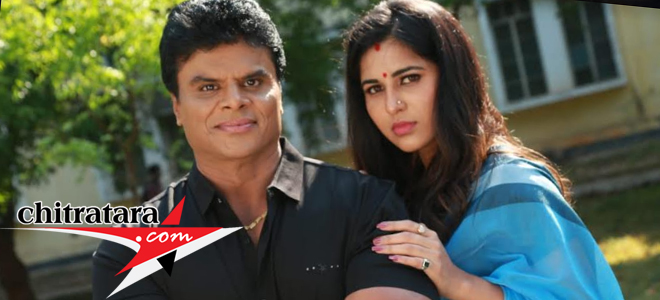 The Gym Ravi, national and international acclaimed body building champion AV Ravi after 100 plus films is hero from 'Purushottama' a film with many values and ideals not leaving the entertainment elements.
'Purushottama' produced in Ravis Gym banner is very carefully made. The fifty percent of the shooting has been completed in Mysuru surroundings. Director of Dildaara and Nanu Nammudgi Kharchigondu Mafia' Amarnath SV heads the direction team.
Director Amarnath SV has written the screenplay and dialogues for the film. AV Ravi says although I have acted in over 100 films, producing a film is my new experience and it is the cooperation of all the things going on well he says.
Apoorva is the female lead. AV Harish, Prabhu Alugu, Chikkabasavayya and others are in the supporting cast.
Priya, Pramod Maravanthe and director penned a song each. Sridhar Sambram composed music. Kumar M handled cinematography and Arjun Kitty is editor of this film.
Kannada Cinema's Latest Wallpapers
Kannada Cinema's Latest Videos
Kannada Movie/Cinema News - A V RAVI PURUSHOTTAM PROGRESSING - Chitratara.com
Copyright 2009 chitratara.com Reproduction is forbidden unless authorized. All rights reserved.