AMBI PET `KANWAR` NO MORE
Posted date: 25 Tue, May 2021 05:26:57 PM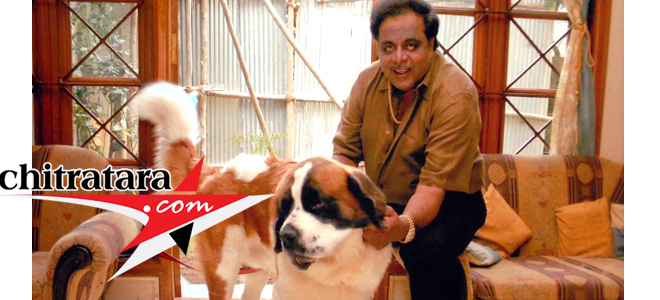 One of the favorites of Rebel star Dr Ambarish – `Kanwar` a fond dog is no more. After the death of Dr Ambarish two and half years ago, `Kanwar` was not in usual mood. He had become quiet and not taking food.
Dr Ambarish loved this `Kanwar` very much and his passing away was a big void for Kanwar. When Dr Ambarish used to call `Hai Kanwar` it was coming very quickly.
Dr Ambarish has named another dog in the house as `Bul Bul` (it was Ambarish`s famous dialogue line in Nagarahavu and the same was also a blockbuster Kannada film). Kanwar alias Kanwar Lal was his screen name in `Antha`a blockbuster cinema in his career.
Kannada Cinema's Latest Wallpapers
Kannada Cinema's Latest Videos
Kannada Movie/Cinema News - AMBI PET `KANWAR` NO MORE - Chitratara.com
Copyright 2009 chitratara.com Reproduction is forbidden unless authorized. All rights reserved.