DNA TRAILER AND SONGS ARRIVES
Posted date: 07 Wed, Apr 2021 01:48:12 PM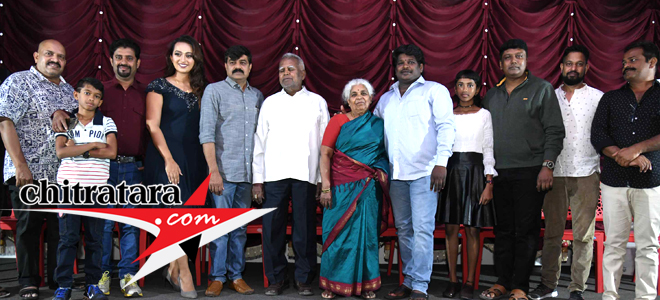 What is this DNA? In medical terms, it is a test conducted. Not connected to medicine but tale of two emotions of the family flow on silver screen says the director Prakash Raj Mehu.
The highpoint of this film is the script 'Sambanja Annodu Doddadu Kana' of highly respected writer Devanoor Mahadeva. The script title is utilised as the sub caption of this film. The poem of the literary personality Dhruva...Nakshatra is also taken as a song for the film.
Prakash Raj Mehu worked in Vajreshwari Combines, the prestigious production house for over a decade. He worked as assistant to renowned director TS Nagabharana. Written screenplay too for this film and shot in Bengaluru and Mysuru, for songs to Marikanive Dam and KRS the locations.
Talented versatile actor Achyuth Kumar, veteran Yamuna, Dhruva, Megha, U Turn fame Rojer Narayan, Ester Noronha, Master Anand (He is not master but that is his nickname) son Master Krishna Chaitanya, Anitha Bhat, Ninasam Shwetha and others are in the cast.
Jayanth Kaikini, Yogaraj Bhat, Dr KY Narayanaswami and director penned a song each. Playback singer Chetan Krishna tuned music, Ravikumar Sana is cinematographer.
It is a Mathrusri Enterprises production from Mylari M and it is the first debut.
Kannada Cinema's Latest Wallpapers
Kannada Cinema's Latest Videos
Kannada Movie/Cinema News - DNA TRAILER AND SONGS ARRIVES - Chitratara.com
Copyright 2009 chitratara.com Reproduction is forbidden unless authorized. All rights reserved.