GAUTHAM SRIVATSA NEW YOU TUBE
Posted date: 25 Tue, May 2021 05:46:42 PM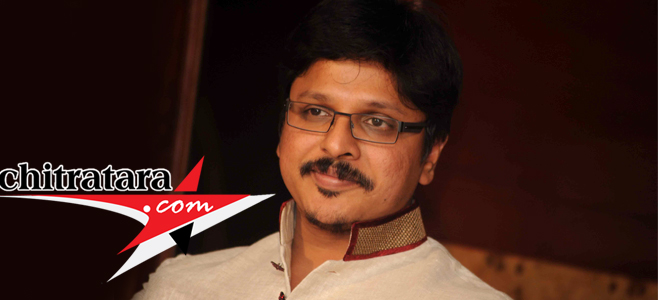 The richly talented young music director Gautham Srivatsa, husband internationally acclaimed director Roopa Iyer has found a new way to exhibit his talent.
Of course, it is the new youtube channel Gautham Srivatsa has developed to post all his works in it. Gautham Srivatsa in the company of V Ravichandran dream merchant worked for his films in background music and scored independent music. Decades of experience Gautham Srivatsa worked for films like Hafta, Colors, Haggada Kone, Nagarahavu, Chandru, Aa Drushya, Toss, Hrudayavantha, Apoorva, Crazy Stars, Sathya, Rajendra Ponnappa and others.
This talented music director, singer owns his studio `G Major`and his brother Gaurav is no doubt from the family of musicians. Gautham Srivatsav`s haunting voice is also very familiar.
In the new venture of owning You Tube let us wish good luck to this young and talented music director.
Gautham got the approval for youtube channel as official artist channel (CAC) and he has a music symbol too for it.
You can long in for www.youtube.com/c/GAUTHAMSRIVATSAA
Kannada Cinema's Latest Wallpapers
Kannada Cinema's Latest Videos
Kannada Movie/Cinema News - GAUTHAM SRIVATSA NEW YOU TUBE - Chitratara.com
Copyright 2009 chitratara.com Reproduction is forbidden unless authorized. All rights reserved.