Posted date: 19 Thu, Aug 2021 01:18:41 PM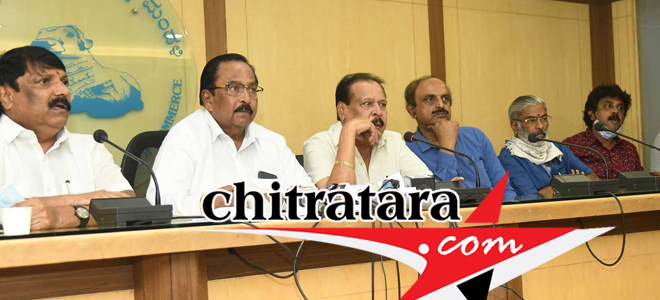 The Karnataka Film Chamber of Commerce President, Jairaj, KFPA President Praveen Kumar, Karnataka Cinema Workers heads Sa Ra Govindu and Ravindranath, action directors association held a meeting recently on the recent tragedy that snatched the life of assistant fighter Vivek in an electric shock and injured Ranjit for 'Love you Rachchu' a few hard inevitable decisions have been arrived
The new decisions applicable from November 1 for Kannada film shoot are as follows:
· It is compulsory for producers to insure his team members.
· After verifying the insurance details and obtaining permission shooting should start.
· It is mandatory for group insurance for all the team members before going to shoot.
· At the time of shooting of action portions on the spot an ambulance, doctor, nurse and first aid is a must.
Kannada Cinema's Latest Wallpapers
Kannada Cinema's Latest Videos
Kannada Movie/Cinema News - KFCC GUIDELINES ISSUED - Chitratara.com
Copyright 2009 chitratara.com Reproduction is forbidden unless authorized. All rights reserved.