Posted date: 10 Sat, Apr 2021 04:20:25 PM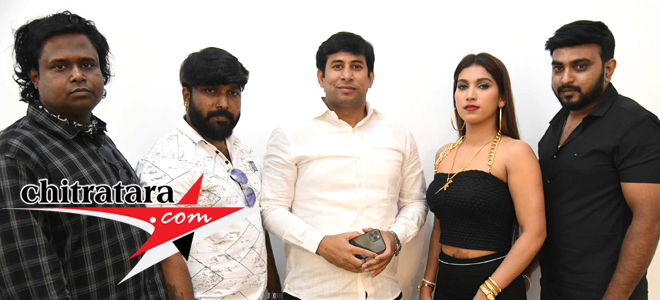 Here is another love story of Hindu girl and Muslim boy. It is eventually a 'Prema Yudda'. How the situations lead to various complications are part of this film. There is divided decision from both the families.
Director of 'Sarkaar' film S Manju Preethan had written story, screenplay besides direction. In SKF banner Imran Arif Pasha is investor of this film made in five languages.
Mumbai based Marathi TV serial actor Payal is in lead role. She is also learning the Kannada language for the film purpose. Sahil Khan is protagonist.
Ravichanker, Sadhu Kokila plus a few of the Telugu, Hindi, Tamil and Malayalam actors are part of this film. Karthik Venkatesh is composing music and he is Aron Karthik from this film for four songs. Ashumohan Kumar cinematography, Nagaraj G Harasoor editing, Chandru dialogue, Dr Thriller Manju stunts and Kariya Anand dance part of technical team.
In Chitradurga, Chickmagalur, Madikeri, Goa and Maharashtra shoot is taking place. On Thursday the muhurut for the film was held and poster was unveiled.
The day happened to be producer birthday a cake was cut and celebrated.
Kannada Cinema's Latest Wallpapers
Kannada Cinema's Latest Videos
Kannada Movie/Cinema News - LOVE WAR DHARMA YUDDA - Chitratara.com
Copyright 2009 chitratara.com Reproduction is forbidden unless authorized. All rights reserved.