MANOHAR, KNN, MOKSHENDRA HONORED
Posted date: 03 Tue, Aug 2021 11:28:21 AM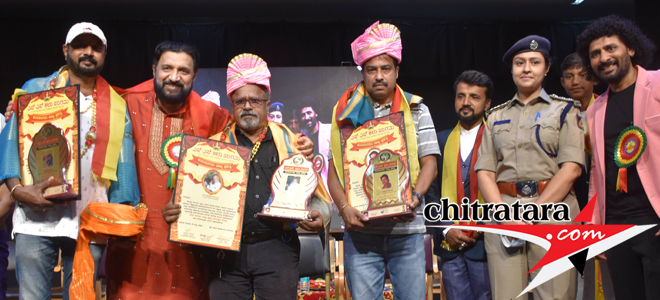 On Friendship Day, here is some good news about friends of journalism. www.chitratara.com editor, senior photojournalist R Manohar, senior photojournalists K N Nagesh Kumar and KS Mokshendra received honors in the Corona Warriors category. The honor of Mysuru Peta, a shawl, appreciation letter, trophy and garland bestowed on the three veterans in the field of cinema journalism on Saturday morning.
SS Kalasangama organized the felicitation. SS Kala Sangama President Shivakumar BK, ACP Nazma Farukh, singer Shashidhar Kote, Manjunath Banashankeri, Nagamani TR and others were present at the honor to the achievers.
Kannada Cinema's Latest Wallpapers
Kannada Cinema's Latest Videos
Kannada Movie/Cinema News - MANOHAR, KNN, MOKSHENDRA HONORED - Chitratara.com
Copyright 2009 chitratara.com Reproduction is forbidden unless authorized. All rights reserved.