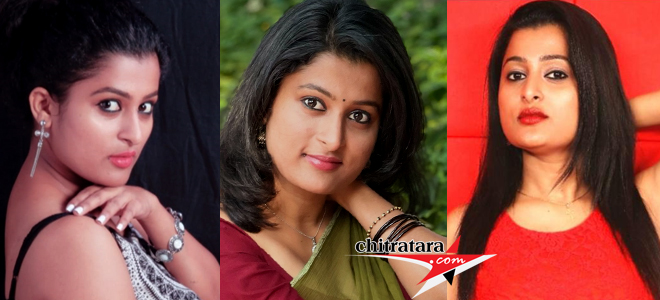 Very young, beautiful, brilliant and bold NEEMA RAY is going to stay in Chandanavana for a long time looking at the films she has already done in Kannada and Tulu languages.
A Mangalorean Neema Ray is having rejoicing moment in her life as her recent Tulu and Kannada film 'Pingara' procured the best regional cinema award at the recently declared 67th National awards. Besides this, the film got honors at various film festivals for the rare content and presentation.
Neema Ray wanted to become an Air Hostess after completing her Second Pre University. She completed a training course at APTECH but her continuous zeal from childhood to get into films changed her fortune in tinsel town. Flying colors she is meeting since 2015.
Neema Ray studying in St Geresoa School and later in St Ann's, Mangaluru finished Air Hostess course in APTECH. In the school days, she was a good athlete. Running race, playing Kabbaddi won her several medals. Her most lovable aspect acting was going at home in front of a mirror. She got offers to stage a few shows of Tulu play. It was back in 2015 in Mahakali of Kannada cinema starring Malashri, Neema Ray got a supporting role to perform. The journey continued since then. In 'Aarambha' she made 'Prarambha' as lead heroine in 2015.
In Tulu she was seen as heroine in Dombarata in 2016 and Dagalbajilu as lead heroine in 2018. On top of everything is this national award winning film 'Pingara' that also got placement at the Asian Film festival as best one. The film won the national award in 2019 and selected for Indian Panorama section.
On her experience in 'Malli' role in 'Pingara' Neema Ray says that she was in to the 'skin' of the role for 10 days. No Makeup, no hairstyle, she was asked to walk on the coastal areas to change her skin color. She was supposed to look black without makeup. Every day she was getting under scorching sun to the change in her skin color. It was a role of 1960's. Neema Ray dubbed fluently for her role. The challenge was met and the crown was earned via awards is her rich satisfaction.
In the coming days Neema Ray films '14 February' as lead, a guest appearance in 'Non Rowdy' slated for release. She has signed a glam looking role with a star hero that is going on the floor in May this year.
Neema Ray with strong mindset is not in a hurry but very excited to take up challenging roles that is beyond her mindset. Only when the role demands a challenge that gives impetus to do best she says.
In the free time Neema Ray is into dance, spends time in jogging, cooking and gardening. There is always a ray of hope for Neema Ray in this 'Chandanavana' – Sandalwood land of opportunities.
Let us wish Neema Ray a tremendous luck and good opportunities in the arch light.