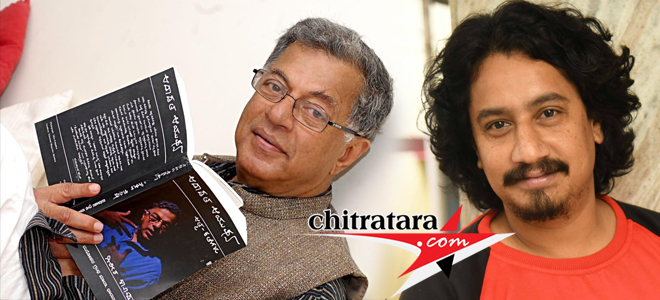 The internationally acclaimed Gnanapith award winner Dr Girish Karnad, actor, director, writer etc book written in 2011 `Adaadtha Ayushya`is now available in the audiobook sector.
The tremendously popular book of Dr Karnad will be in the voice of national award winning actor Sanchari Vijay.
Sanchari Vijay very humbly accepted this offer and feels honored to do it. On May 19, Dr Girish Karnada`s birth anniversary, this Adadtha Ayushya audio book in the voice of Sanchari Vijay was released.
It is a 350 page audiobook that was recorded in 15 hours of narration (reading) and Sanchari Vijay took 15 days to read it for recording.
According to Sanchari Vijay it was a wonderful experience. Dr Karnad has started this book from his mother and explained some of the exotic moments. It was of course a challenge for me and usage of Kannada according to the environment – Uttar Kannada, Dakshin Kannada diction recording was a challenge, says national fame actor Sanchari Vijay.