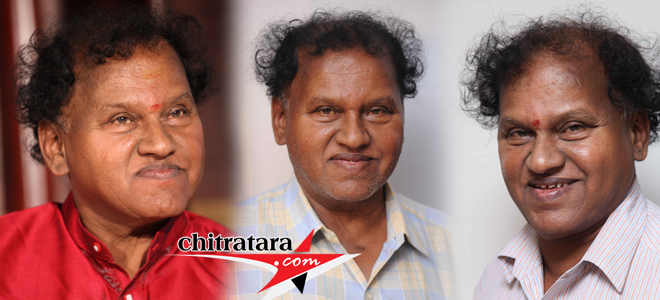 One of the senior actors, multi talented personality best comedian award winner in 1986-87 Shankhanada Aravind passed away after 13 days of battle to survive from corona pandemic. He was admitted at the Victoria Hospital. He was 60 plus in age.
National award winning film Shankhanada by director Umesh Kulkarni is what gave Aravind the attachment in his life. From Apoorpa Athithigalu he came with Kashinath, Ramdas Naidu, Sundarnath Suvarna black and white cinema in 1978-79.
Aparichitha, Anubhava was a comedy role but he got the best supporting actor award, Bettad Hoovu Kannada film by Lakshminarayana N travelled 11 countries with Puneeth, Kadina Benki 100 day's film lancha lancha lancha were his notable films.
Gupchup was his expected film. It did not do well. Shankhanada Aravind helped senior actors like Akki Channabasappa, Biradar Vyjyanath and others in their difficult times. He helped from his earnings.
Over 40 years 150 plus films Aravind attached to Rangabhommi from primary and high school days. He was mad about plays. He commenced acting in Jamakhandi company and later in the big wigs theatre groups like Karanth, Karnad, Nagabharana and others.
Aravind Kala Vrinda was registered 1983 and travelled widely doing plays. His daughter Archana Ravi is a singer, Prarthana is another daughter. Wife is Rama, a playback singer. Rama died in January month of 2021.
Theatre plays popular ones are - Nanna yajamanru, nee nagagiddre, chandira balu sundara, emergency time 'Bakha' of NSK Prabhu, hidithare antha thale thappisikondu, Shivaji Bombay Peta tarisi, Serious nataka bele illa, Abhimnyu, nakshatirka, harischandra, obbane and others kept his professional life going.