SHIV 125 IS VEDA FOR GEETHA PICTURES
Posted date: 18 Wed, Aug 2021 07:26:12 PM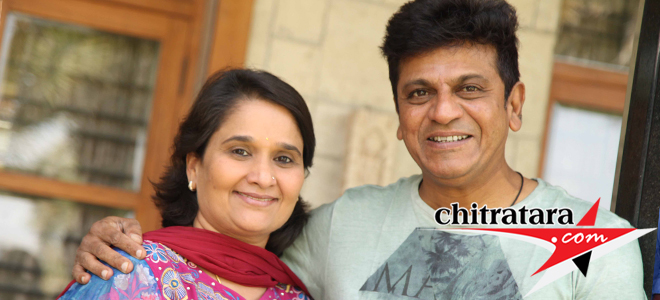 The `Ajathashatru` of Kannada cinema Karunada Chakravarthy Dr Shivarajakumar has announced that his 125th film is `Veda`and it is a home banner production in `Geetha Pictures`. In a flashy interview at the launch of his 124th film `Nee Sigovaregu` Shiv looking bright and young felt happy for the double shade film in Ram Dhulipudi direction.
Hearing the story, I suggested the title of `Ni Sigovaregu` and felt like I was traveling to 30 years back, I remember the films `Ratha Sapthami` and `Janumada Jodi`. The inner feel of an ordinary and the Army officer character have some significance. We in the outer world fight for so many things. The emotions are strong in this character, feels Dr Shiv. There is action too in the film but the journey of two characters both having two shades are impressive he disclosed.
Keeping fit and fine always Dr Shivarajakumar takes a walk for nine kilometers in and around his house in the Covid time not moved much out of the house. Coming to his `Shivappa` that has changed title to `Bairagi` it has around 10 days of shoot. I take up this film `Nee Sigovaregu` , says Shiv.
With a series of hits like `Tagaru, Mafti and The Villain`Dr Shiv is hopeful of another film with Mafti director Narthan sometime next year.
Kannada Cinema's Latest Wallpapers
Kannada Cinema's Latest Videos
Kannada Movie/Cinema News - SHIV 125 IS VEDA FOR GEETHA PICTURES - Chitratara.com
Copyright 2009 chitratara.com Reproduction is forbidden unless authorized. All rights reserved.