SMALL RELIEF UPTO APRIL 7 TO KFI
Posted date: 05 Mon, Apr 2021 10:43:59 AM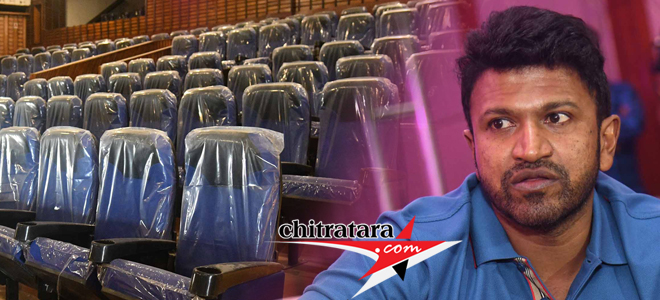 The Karnataka Government has favorably heard the Kannada cinema industry fervent appeal. Yes. The clamp of new covid rules disturbed the Kannada cinema industry as 50 percent occupancy big shock. The government of Karnataka ordered 50 percent occupancy in only 9 districts of Karnataka.
The KFCC, Producers Council, super stars in this regard raised objection and there was a campaign to take back this order of 50 percent occupancy.
On Sunday the Karnataka Government has given a small relief of 100 percent occupancy up to 7th of April, 2021.
What next will be known on 7 evening from the Government of Karnataka. As of now a big relief just released Yuvarathna of Puneeth Rajakumar, Darshan Roberrt, Dhruva Sarja 'Pogaru' are benefited with a few other Kannada releases.
Kannada Cinema's Latest Wallpapers
Kannada Cinema's Latest Videos
Kannada Movie/Cinema News - SMALL RELIEF UPTO APRIL 7 TO KFI - Chitratara.com
Copyright 2009 chitratara.com Reproduction is forbidden unless authorized. All rights reserved.