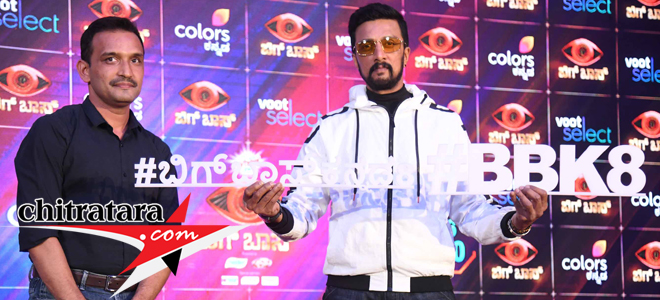 As the second wave of Corona Pandemic is very strong and it is four times faster than the first one broke out in March last year, lock down is clamped from 10th of May in Karnataka until May 24.
As a result, all television activities come to halt and so are the cinema activities. The biggest to get affected in 'Big Boss 8'.
Colors Kannada business head Parameshwar Gundkal in his face book has stated that on the 71st day of the 100 days shoot of 8th season we are closing down.
The participants in the bigg boss 8 are all safe, they will be allowed to go home, and safe measures are adopted to reach home. I am feeling that the situation is very bad. Let us all get a good solution to Covind 19 second wave he says.
Big Boss 8 is officially closing down on this Sunday 9th of May, 2021. In the last few weeks, Kichcha Sudeep was not present on Saturday and Sunday on account of his ill health. Now this is an unexpected situation for Bigg Boss 8.