BREAK FAILURE TRAILER COMES
Posted date: 07 Wed, Apr 2021 01:46:42 PM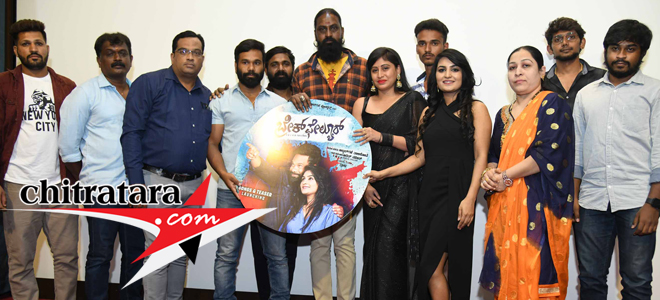 The new team has intended to give entertainment via 'Break Failure' Kannada cinema. The trailer of this film released recently looked good.
From the title it is not necessary to derive, it is an accident-based story. It is the adventure of four students. They do irresponsible work despite the warning. They face the music for their decision. The principal of the college gives a task to make a documentary.
Now eight youths of the college venture for the documentary. They reach deep forest. They find a strange man who creates tension among youths. Now the target starts. How do the students tackle and whether they succeed in their task? You have to watch it on the silver screen. The sketch for the sequel of this film shows the good zoom of the producer. A homoeopathy doctor by profession Abdul Gani Thalikote makes debut as producer.
Produced in Rajgani Productions, Adit Naveen written screenplay, dialogues besides direction. Hubballi model Anjali Kodigoudar is the female lead. Ugram Ravi, Vinay Rachel, Kruthi Gowda, Suresh and others in the cast.
Kavin M and Abhishek Roy scored a song each. The shoot was held for 35 days at Dandeli forest area. This was the second trailer of the film as part of publicity.
Kannada Cinema's Latest Wallpapers
Kannada Cinema's Latest Videos
Kannada Movie/Cinema News - BREAK FAILURE TRAILER COMES - Chitratara.com
Copyright 2009 chitratara.com Reproduction is forbidden unless authorized. All rights reserved.